This has been a multi year process for me. We let our basement get REALLY bad. It was piled up with junk and partially torn apart to expose the heat ducts and pipes for service… This is what it looked like before I started the theater.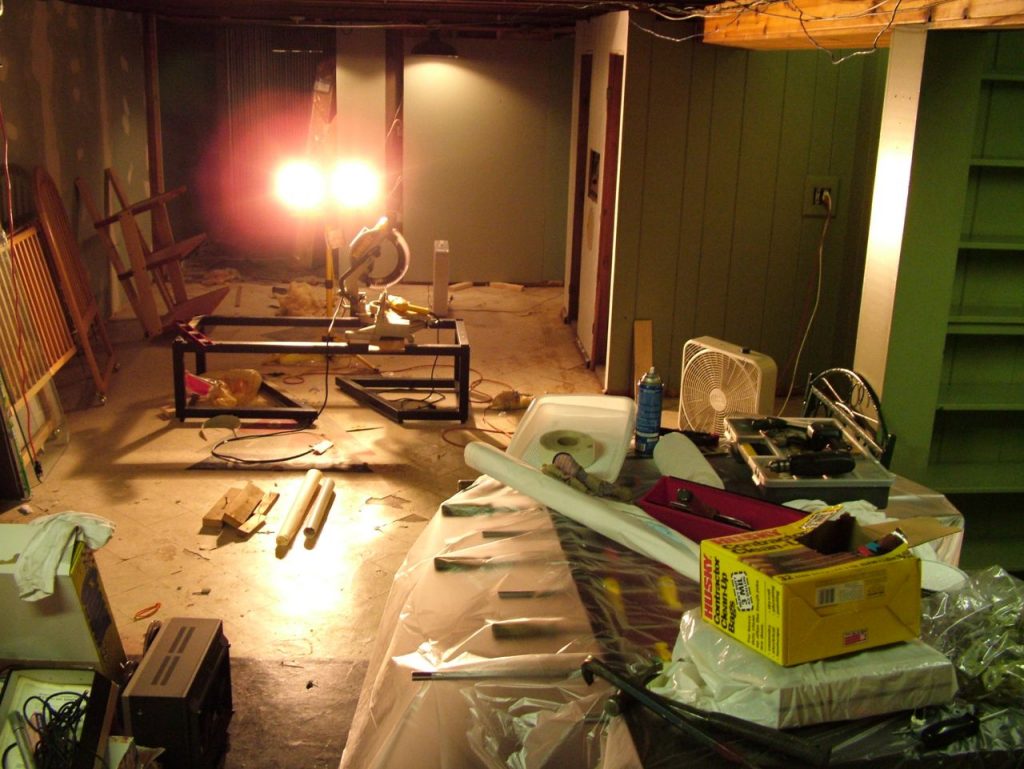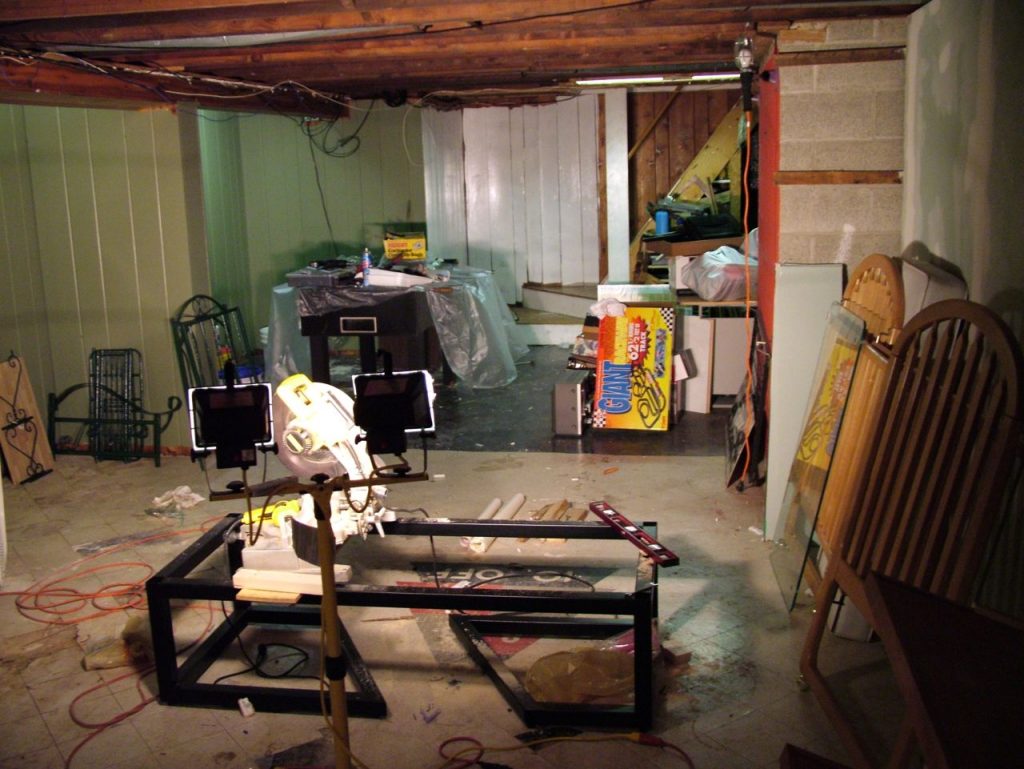 We had some plans for finishing it so I had put up a wall or two and created a room in the back that I used for an office for a short while.
But it was time to get a plan and start making things happen.
At this point we had 2 leather chairs that we thought we could use in a theater set up and you can see the white wall behind (that would later have to be moved to make room for a pool table)  the 2 leather chairs.  A basic bar structure was started on the right.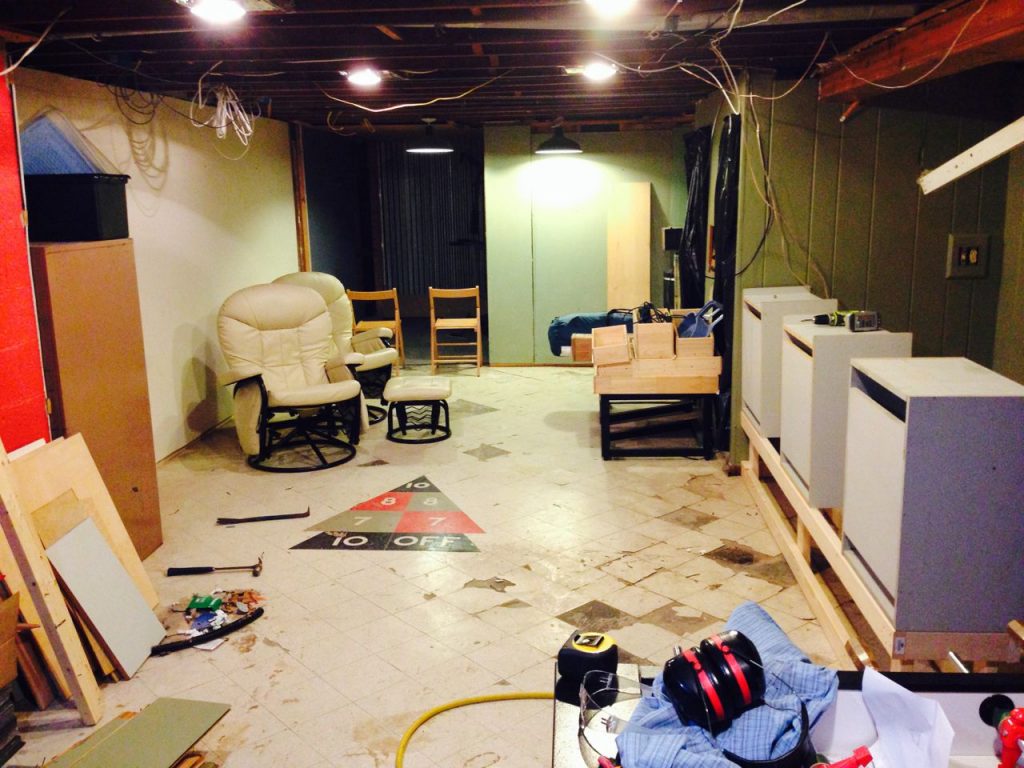 Our neighbors offered us a full size pool table and it just wouldn't fit with the wall where it was so I moved it back a few feet .  This is a shot of the wall being moved.  Still have the pole in the way but its better than a wall.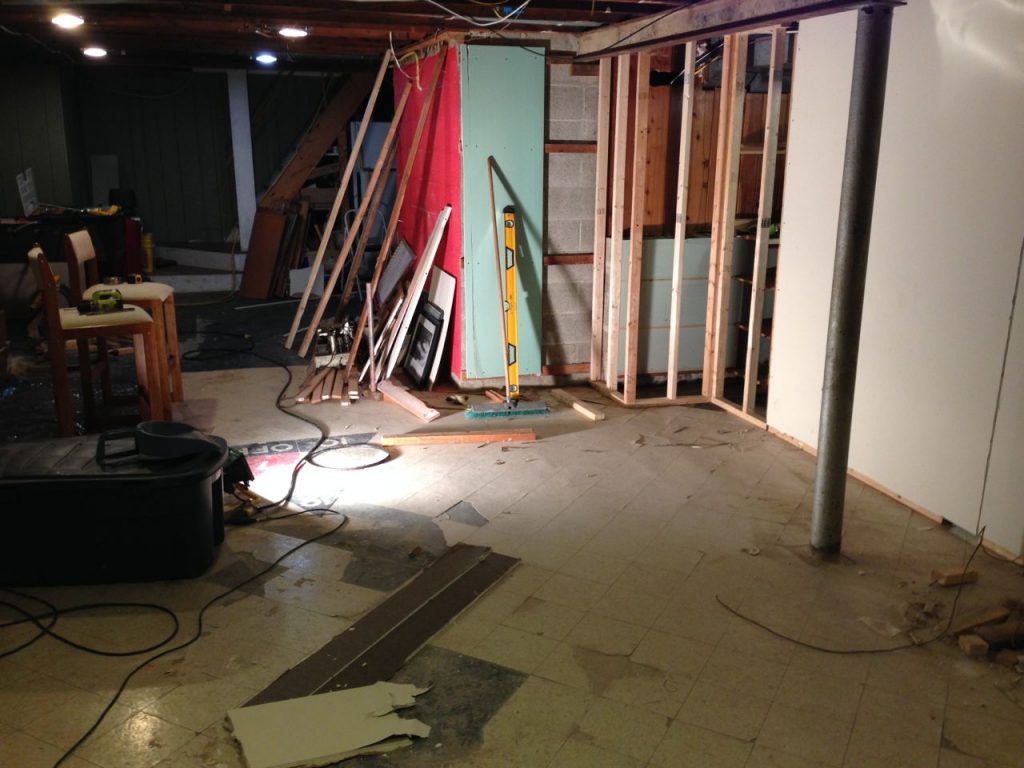 After getting measurements on the pool table I built a quick sample structure so we could see how it would feel in the space.  Its tight but it does fit.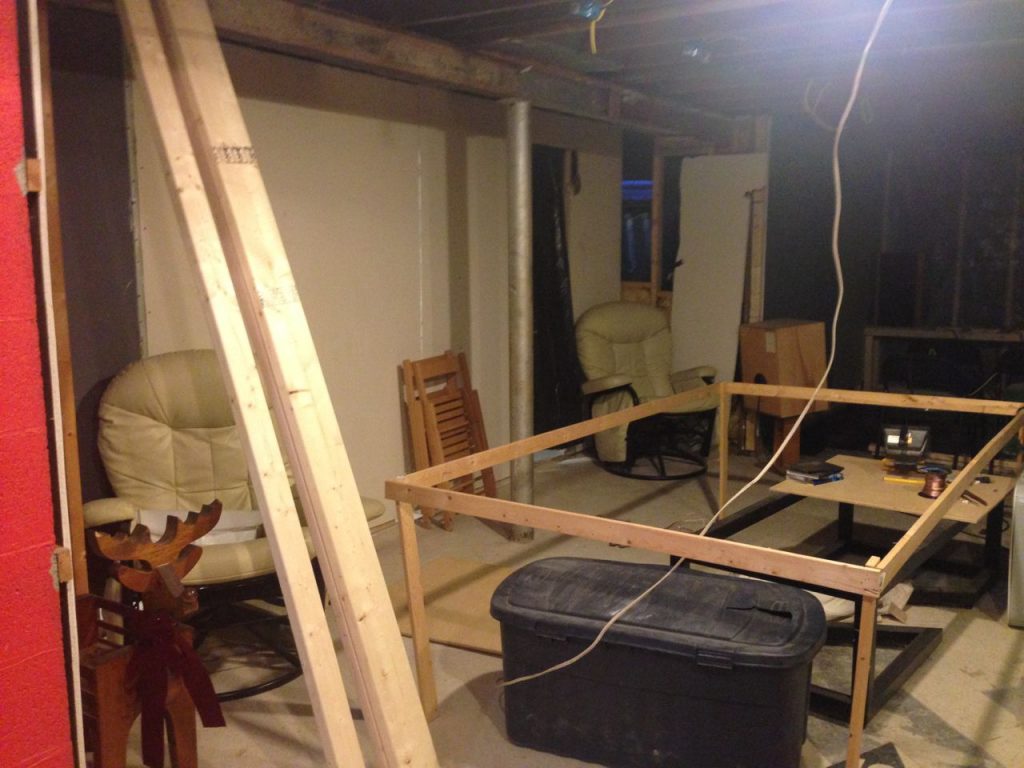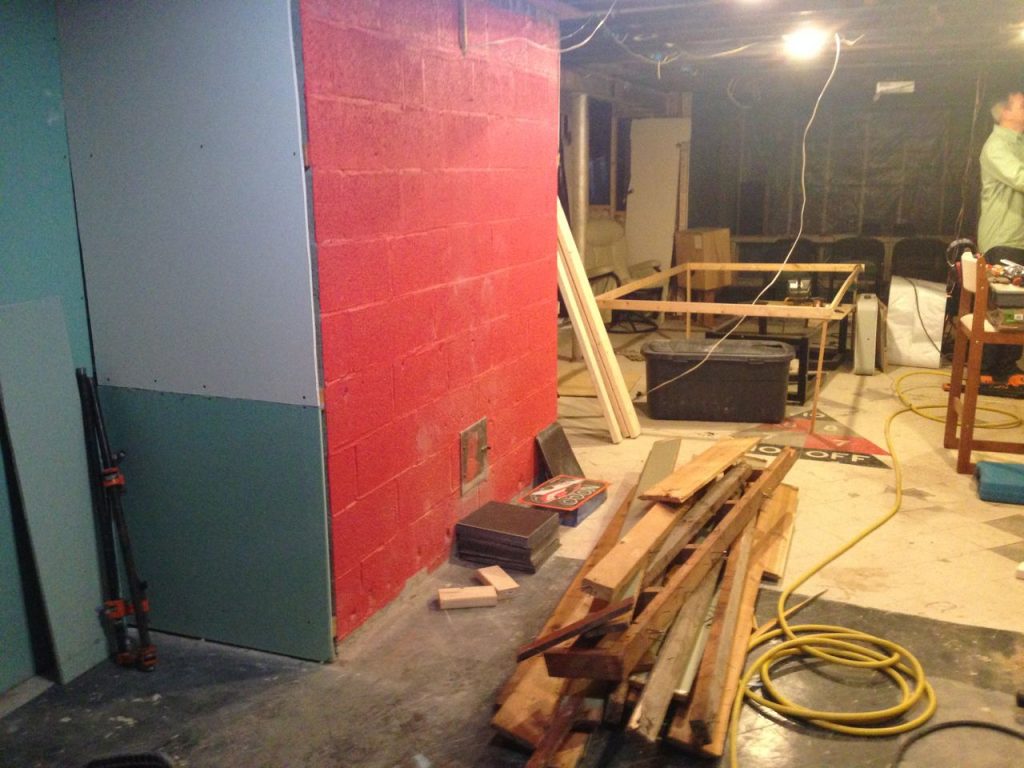 As you can see in the back I was already working on the theater set up and testing the set up there.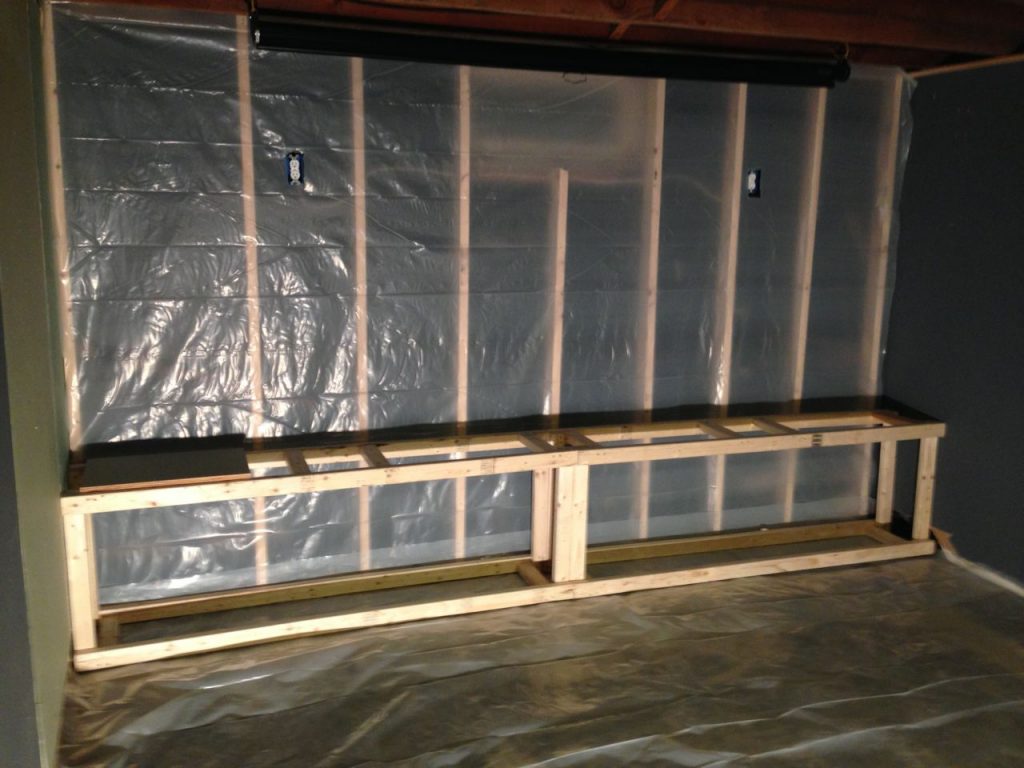 I ended up just framing the wall and putting up thick plastic.  I know I should have put some insulation in there too.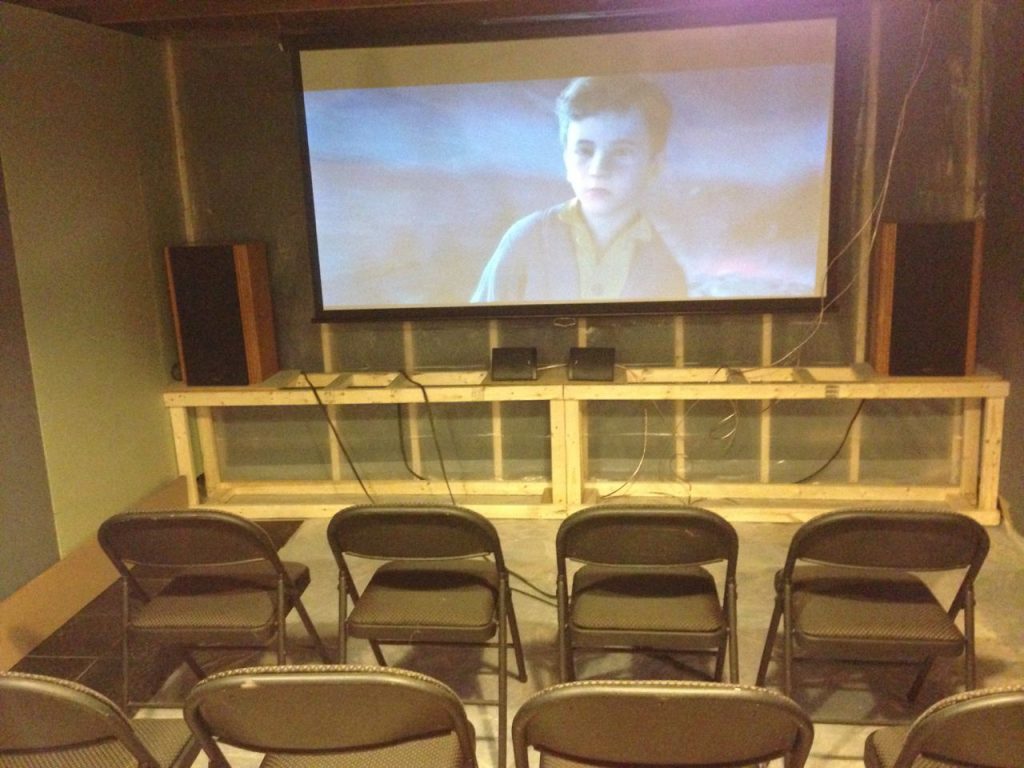 Here I was testing to see how the spacing and seating might lay out.    It was about this point that the Theater Seats showed up!
This was the scene on the porch after unloading the Theater seats.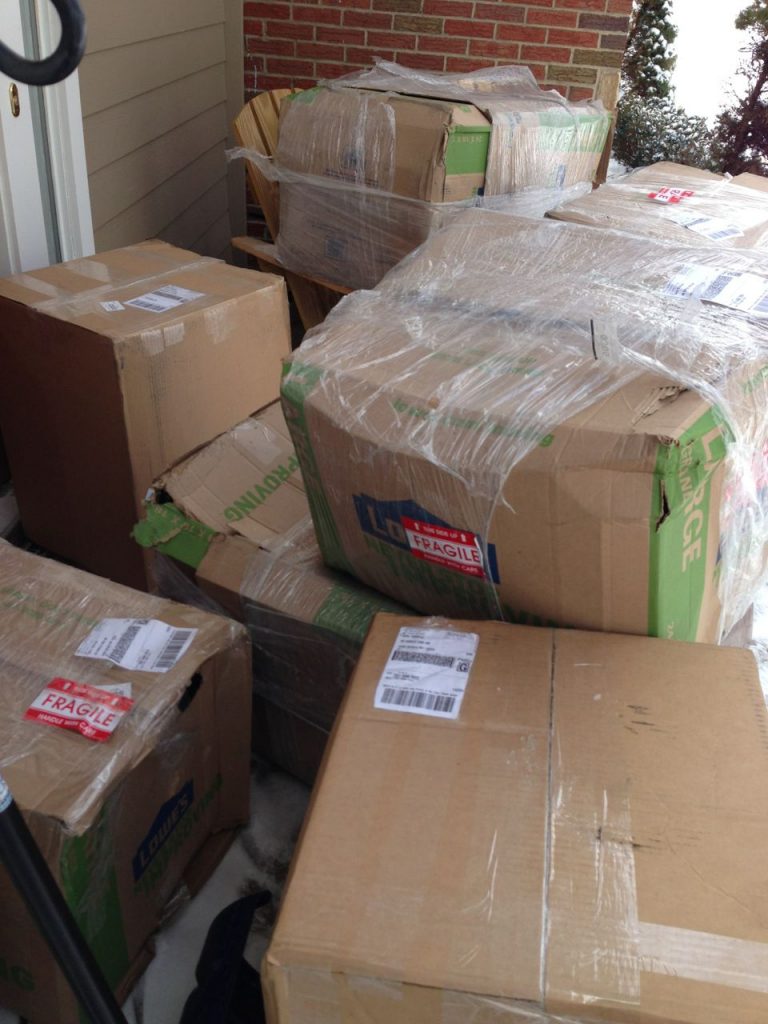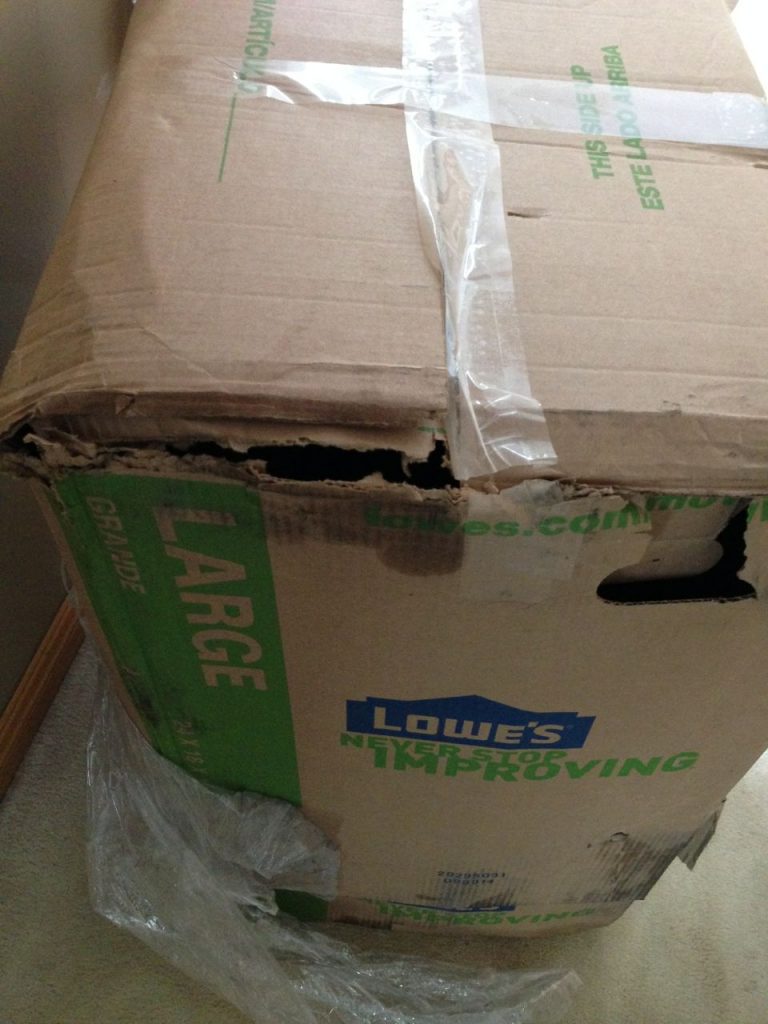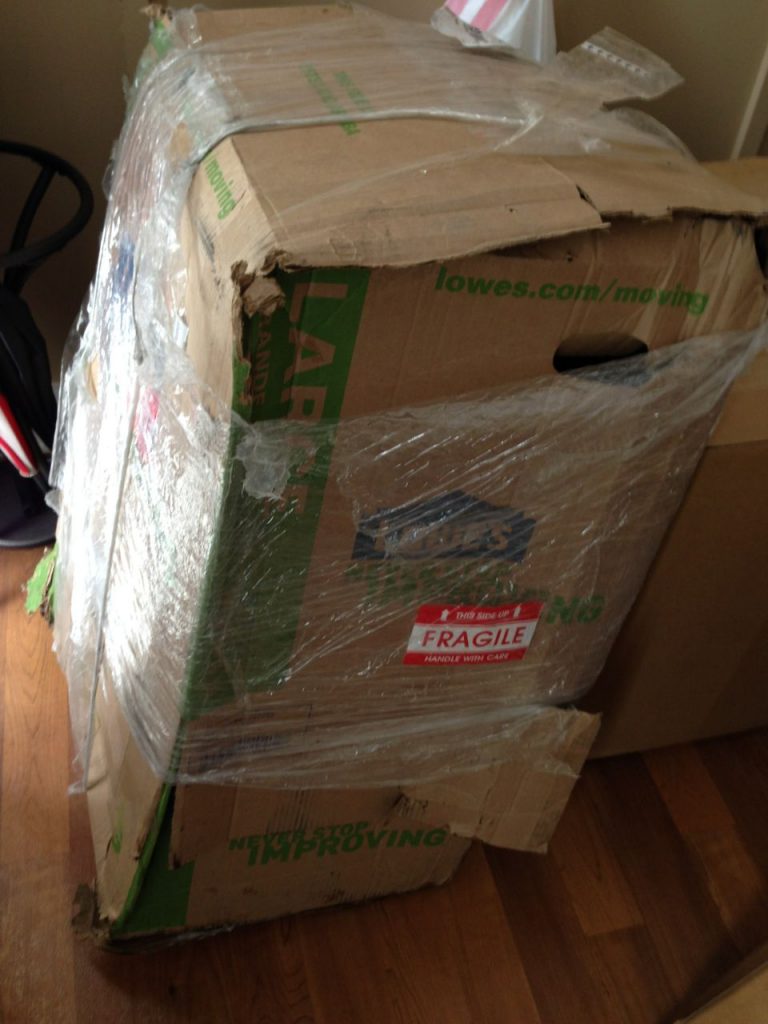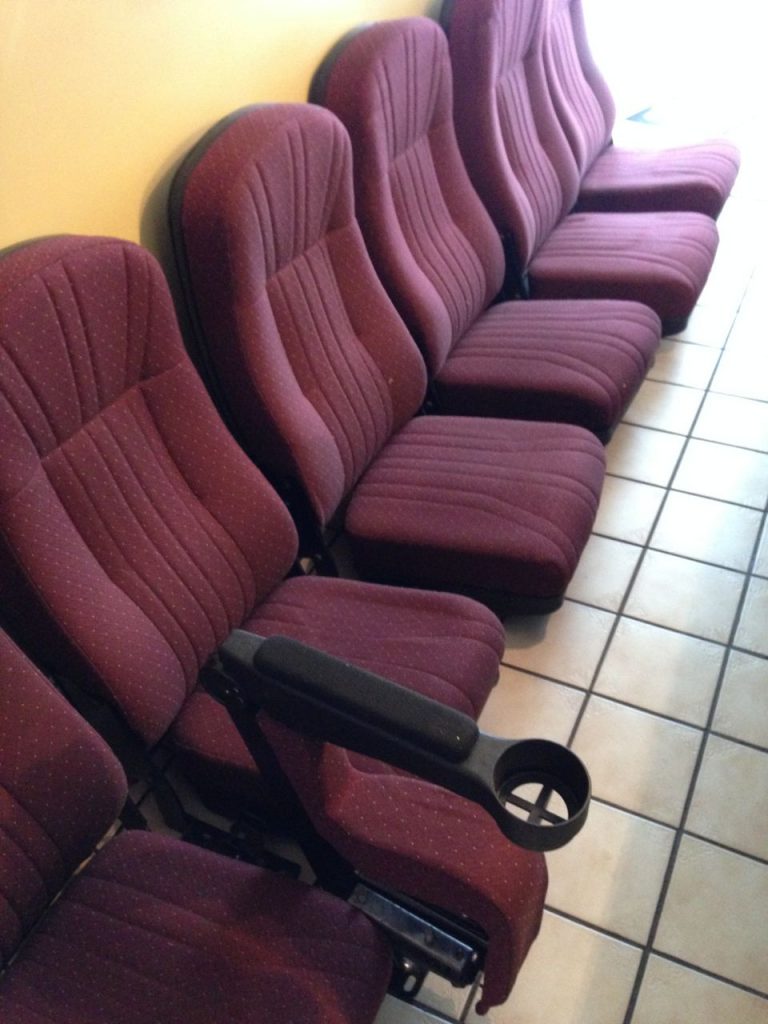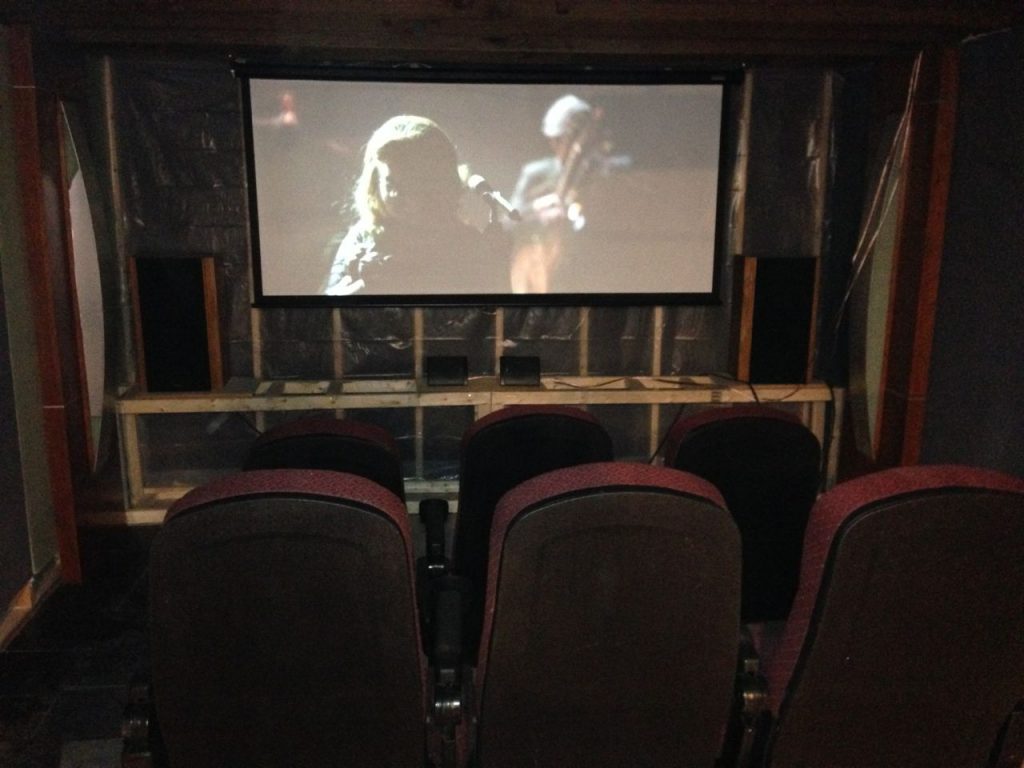 Around this same time we also got access to some Cherry columns that had been used in a local Home Theater retail store.  They had been removed before the building was torn down and stored for a few years but they were still in pretty good shape.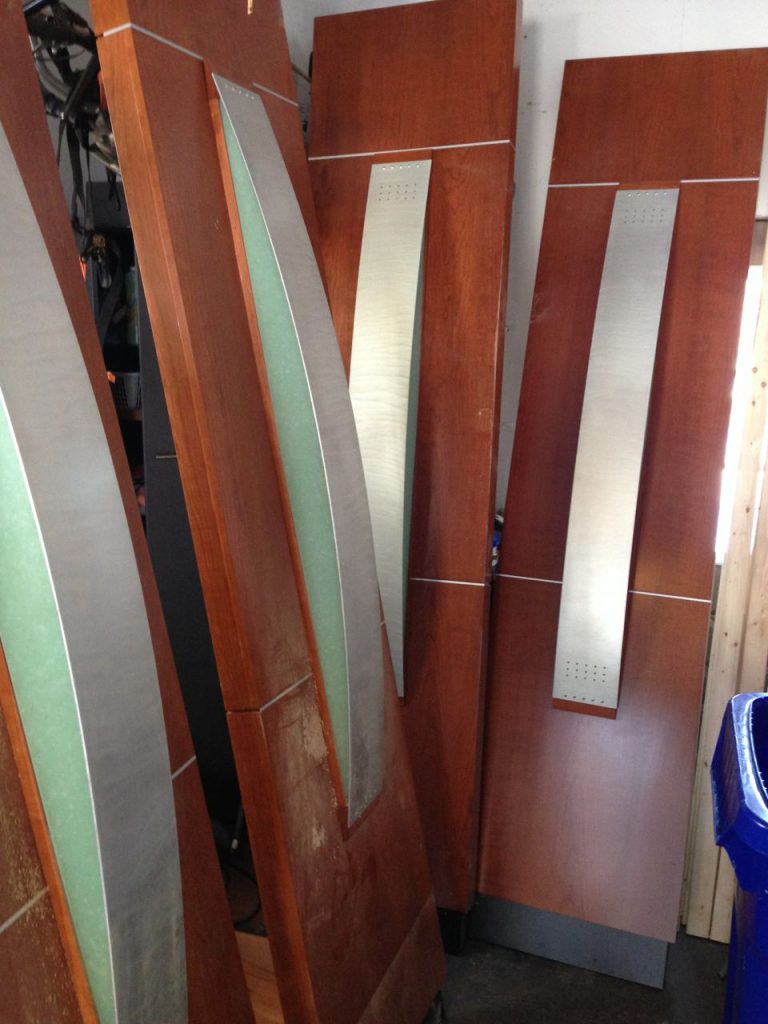 This is what hey looked like in the store.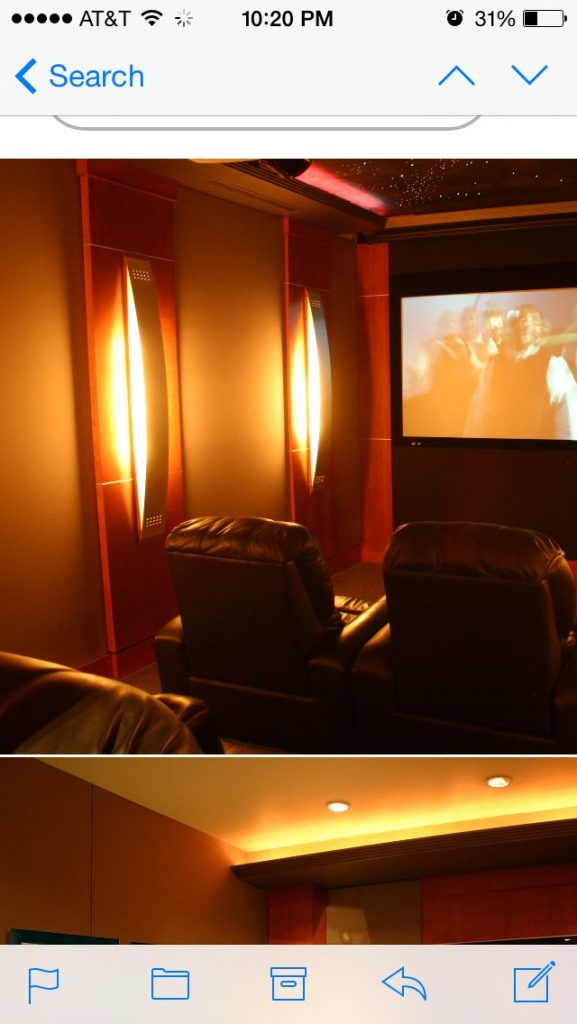 They were too tall so I had to trim them down a bit.