We have very hard water so we had an Anderson Water system installed a few years ago.  We never had any problems with it and liked the soft water.  The problem came in when I let the unit run out of the Potassium Chloride and I just kept putting off the refilling.  So, hard water deposits slowly built up inside our Bosch dishwasher.   I didn't want to scour the stainless steel finish on the interior.  We tried vinegar, and several of the store bought remedies but nothing worked.
Then I refilled the water softener and with no scrubbing or cleaning… This is what happened.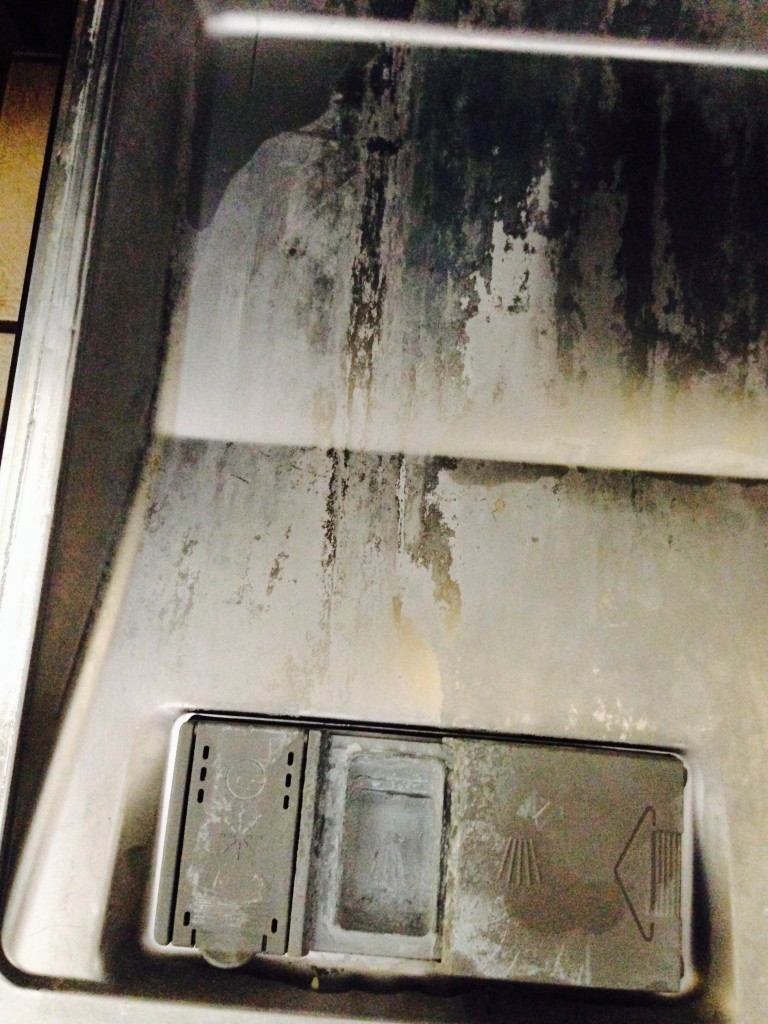 This was the BEFORE picture.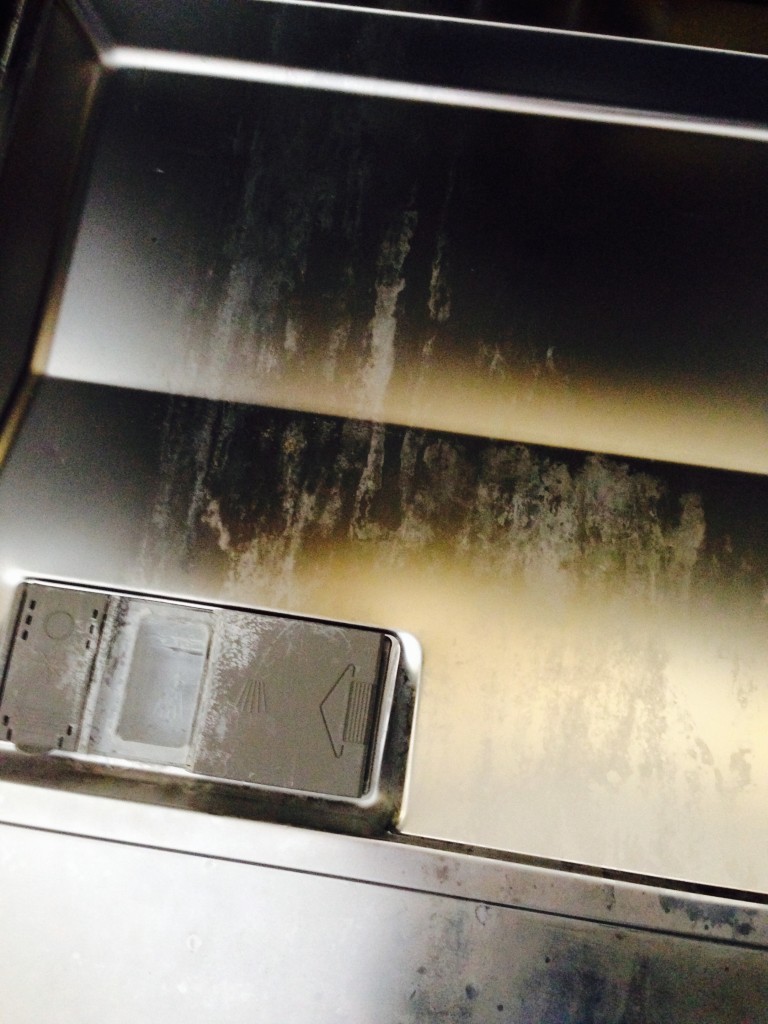 This was after about a week with the Water Softener on.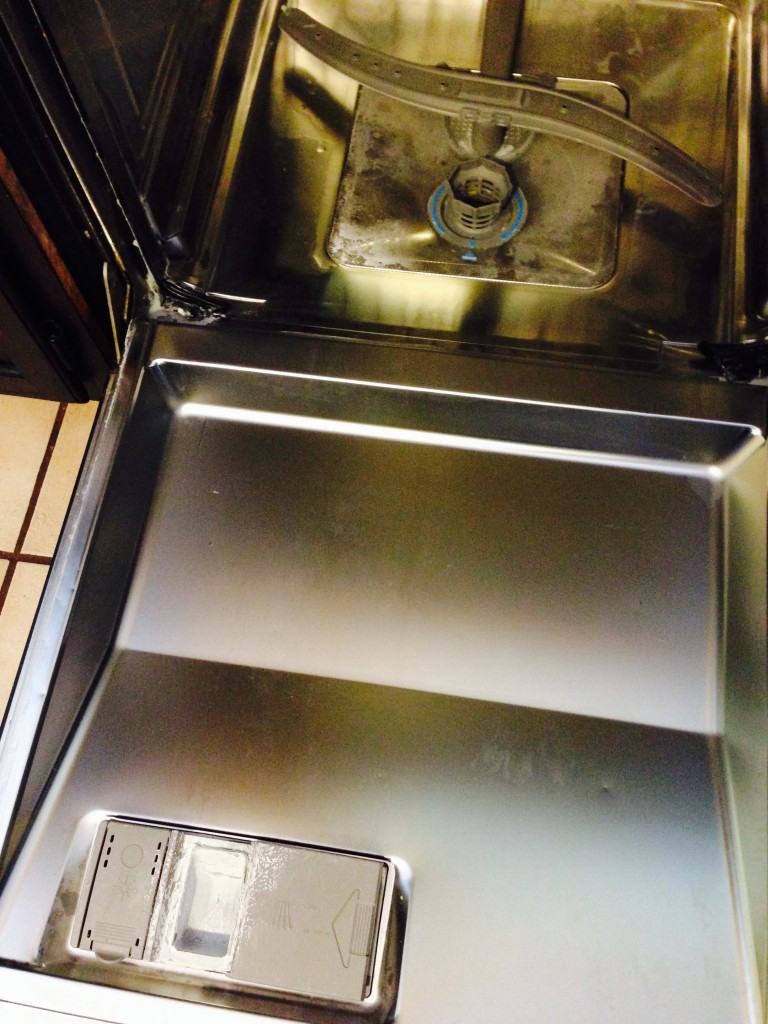 After about 2 weeks it was this clean with no scrubbing or scraping and no harsh cleaners.   Just soft water.  : )