In 2012 we took a 22 day road trip across country from Buffalo to California and back.  This day was one of the highlights of the trip.
(the "today" mentioned in the images was actually in July of 2012)
We do not own any of the screen shots from the show.  They are used here for comparison only and education purposes.
I spent many hours going through our photos and trying to find shots from the show that matched up. This is what I got.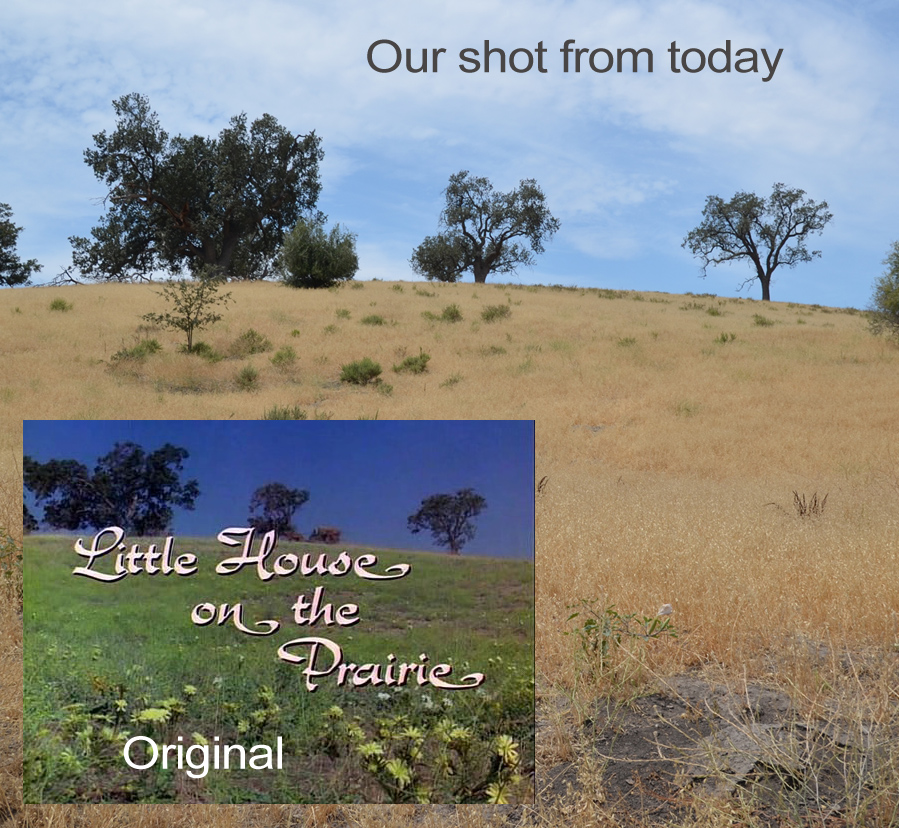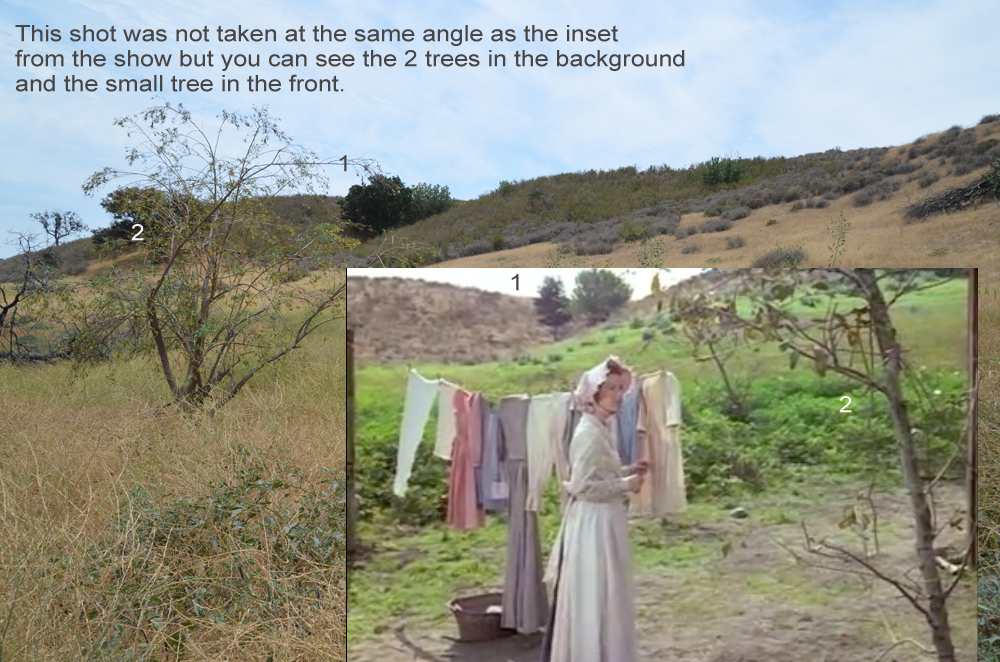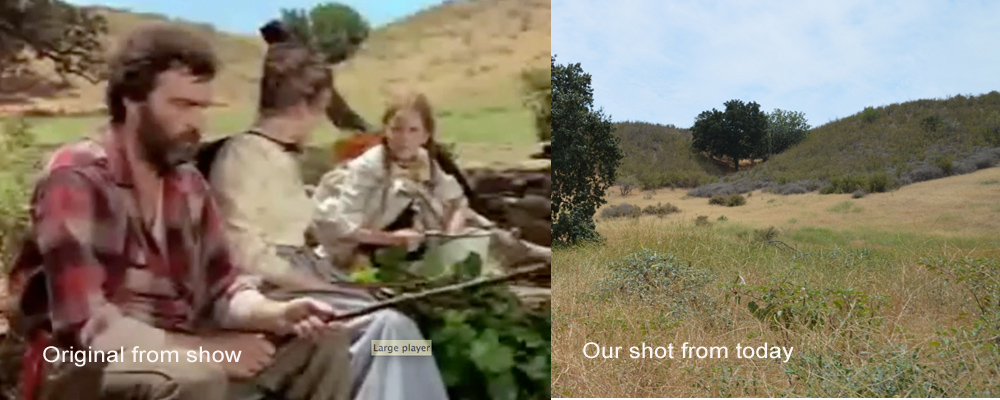 See More pics from the Big Sky Movie Ranch